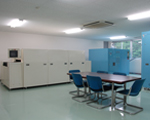 We opened our test room in June, 2013.
The test room is equipped with a far-infrared combined conveyor-system furnace and hot-air furnace, BOX-type furnaces (max 600℃) and standard furnaces, enabling a wide range of tests.
Please feel free to contact us.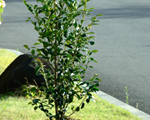 Sakaki
Toward technological advancement and prosperity
Drying processes are a focus of great attention in the manufacturing world, as they are vital to numerous manufacturing processes. Our drying processes, which are the culnmination of a wealth of accumulated technology, have earned the trust of our customers and meet a wide range of requirements from various industrial fields.